International Travel Expert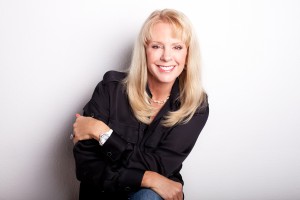 Laura McKenzie is an award winning television host, actress, writer, producer and director. She has starred in numerous television series and specials as well as a number of motion pictures and TV commercials.
Laura has received multiple Emmy nominations and has also won the prestigious Gracie Award from the Alliance for Women in Media for her work as a TV host.
Laura co-hosted the award winning Dangerous and Endangered series for ESPN and she was the host of her own NBC radio program for over ten years.
She has starred in several feature-length motion pictures: CHILL FACTOR, VISIONS, RED SUN DOWN, and THE LOST SAMURAI.
Laura has written and hosted numerous television series, including Great Moments of the 20th Century for Discovery Channel (26 hours), Laura McKenzie's Round Trip for Travel Channel (52 half hours), Laura McKenzie's Travel Tips for Travel Channel (26 half hours), Laura McKenzie's Travel America for Discovery (52 half hours), and American Adventurer, the longest running adventure program on television, with 270 episodes running in syndication and on Discovery. In addition, she has starred in the following TV series': Platinum, Exposing the DaVinci Code, Unlocking Ancient Secrets of the Bible, The DaVinci Code Tour and Baby Animals (a children's series).
Laura has appeared on the CBS Morning Show, Marie, Extra! And Oprah as a travel expert. Her long-running travel program, Laura McKenzie's Traveler is in its 10th season with over 250 shows produced and currently seen in over 180 markets in the US – more than any other travel program of its kind in the world – and in over 87 countries around the world. The show has been renewed for another record breaking three years. She also has a newspaper column, "Laura McKenzie's Travel Tips" and she is a contributing writer for "USA Weekend Magazine" and was honored by being featured on the cover for her travel program.
Laura produced, developed and brought to worldwide markets the first travel home video series designed to help travelers with important travel tips throughout the video. Her insight, unique production, and breakthrough marketing including "vid review," made the series one of the most successful and highest grossing home video series in the world to date.
For ten years in a row, Laura held six of the Top 10 spots on the special interest home video charts for her series, Travel Tips and also won the "Billboard Award of the Decade" for the series, distributed by Republic Pictures and broadcast on the Travel Channel and Discovery.
For four years she was the spokesperson for Best Western Hotels worldwide and also wrote and developed several travel books for Donning Publishing. Titles include "Dining by Candlelight," "Bed & Champagne," "Travel Tips London," "Travel Tips Paris," "Travel Tips San Francisco," "Travel Tips Los Angeles," "Travel Tips New York," "Travel Tips Orlando," "Travel Tips Rome" and "Travel Tips Hawaii." She also developed a unique concept called "Travel Notes" that were portable and easy to carry while actually sightseeing.
Laura is currently one of the celebrity spokespersons for the Marines Toys for Tots as well as UNICEF.
Laura was also honored with a star by the Thalians at Cedars Sinai Hospital in Los Angeles for her contribution to the charitable organization dedicated to mental health causes.
Laura, together with Erik Estrada, hosts World's Funniest Moments, a syndicated series of holiday specials. Because of the success of the specials, later this year Laura will also host the World's Funniest Moments series, which will be syndicated nationally. Together with Erik Estrada, Dean Cain and Montel Williams, Laura has hosted The Hollywood Christmas Parade for eight years. Laura serves as the chairperson of the Hollywood Christmas Parade and was in fact the driving force behind the revitalization of this Hollywood tradition. It was her vision that was responsible for restoring the prestige, national exposure, and excitement for the long-running and much-cherished holiday institution.